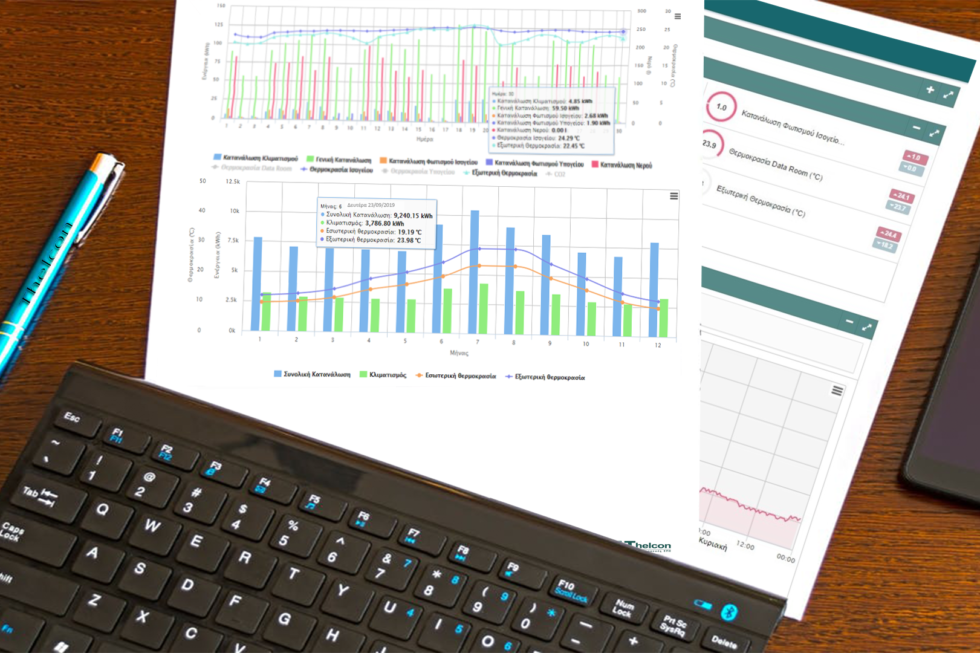 Energy Reporting & Audits
Energy recording and analysis in buildings & industries.                                      Techno-economic proposals for systems upgrade and further evaluation.
Air conditioning - Heating
Studies of heating & cooling systems in buildings, using latest available technologies for optimal energy efficiency.
Lighting design for work spaces, based on international standards.
Emphasis on aesthetic outcome and visual comfort for building users.
Evaluation of the existing building shell and overall bioclimatic building design studies.
Evaluation studies for the installation of renewable energy systems. Design of interconnection with building or power network.
Studies for all control points in buildings. Integration of all third-party systems via BACnet or ModBus communication protocols.
Installation of new BEMS in buildings or upgrading of existing systems. Programming and commissioning of optimal operation.
Constant monitoring and evaluation of installed systems. Maintenance for proper operation and controlled systems longevity.
Improvement proposals for BEMS, using additional softwares for complete building monitoring and energy upgrading.